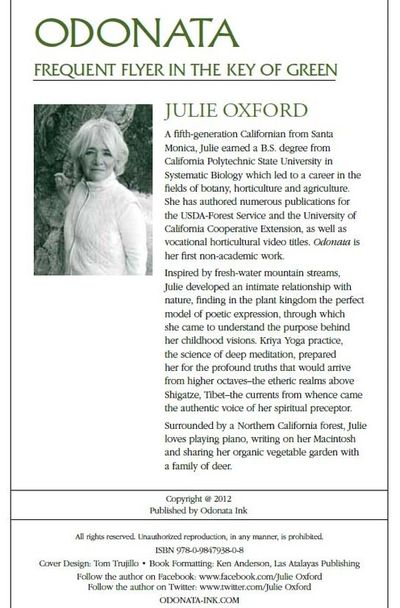 Odonata: Frequent Flyer in the Key of Green
My life Odyssey...
Frequent flights up up up...to octaves of pure light of the great "I AM"~ where abide the Masters of Wisdom~ The domain of the higher self, the Christ self, the Atman...
Octaves of beauty and love unimaginable...
Whence Jesus and the Brotherhood call us home... Teaching us to still the restless atomic body so that we too may hear the voice of the silence and...
Become the river...